It seemed too dark when wet



but is really a good color dry. Pure white make us feel chilly.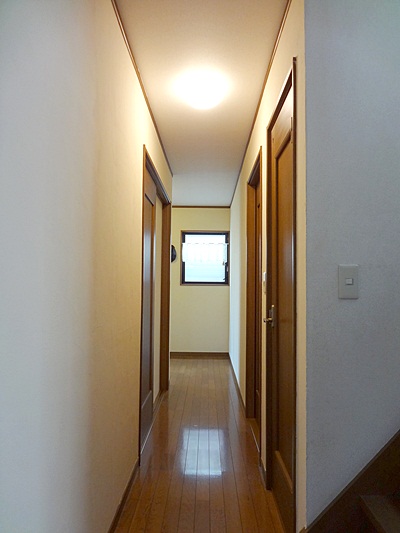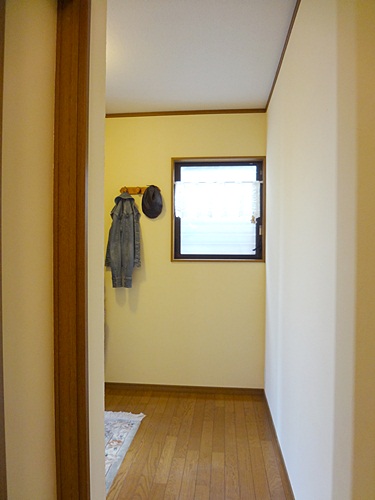 This looks more like real color.
↓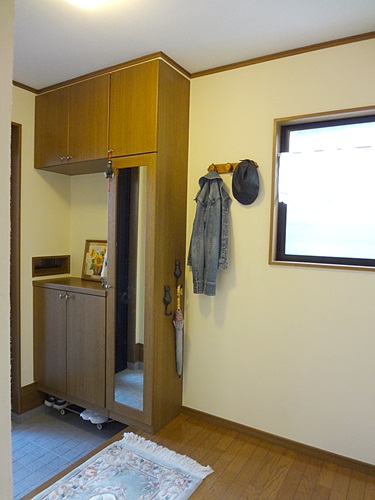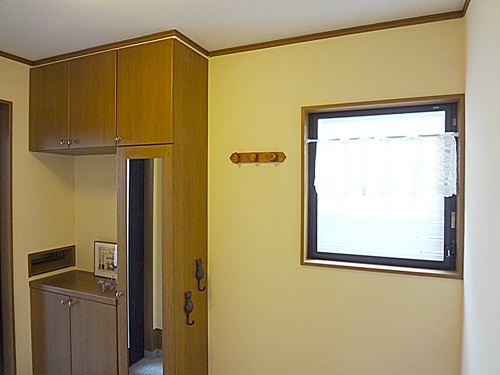 Set some hooks too.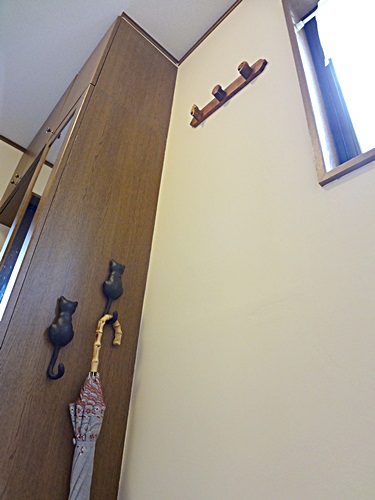 I can hang a parasol and a shoe-horn on them.


I shall buy a shoe-horn when I find a nice one.




This is the sight from the entrance door.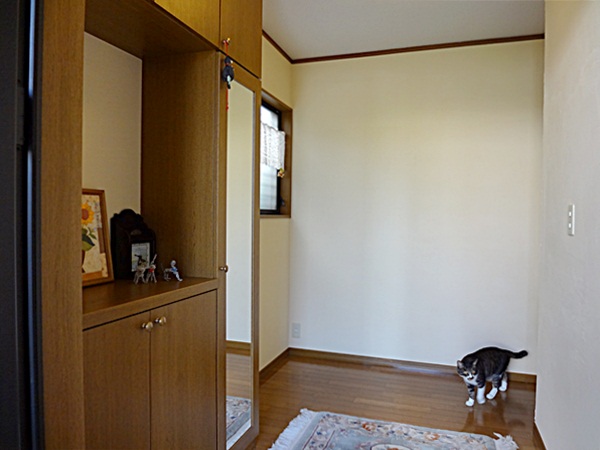 I think it will bring in good energy.(´∀`)♪


It looks like newly built! Ha!




LOL(*´▽`)






∮ ∮ ∮ ∮ ∮ ∮ ∮ ∮ ∮ ∮ ∮ 




Oops, now I have to notice the mustiness of the old walls.!!(゚Д ゚;)!!




This took 2 big boxes of kieselguhr, a trowel,
and masking tape, which means 20000yen.



If I have had it done, how much would it have cost?
An entrance and 6.5m corridor would have been?



The labor cost must be greater than the materials.