Rip, rip, rip!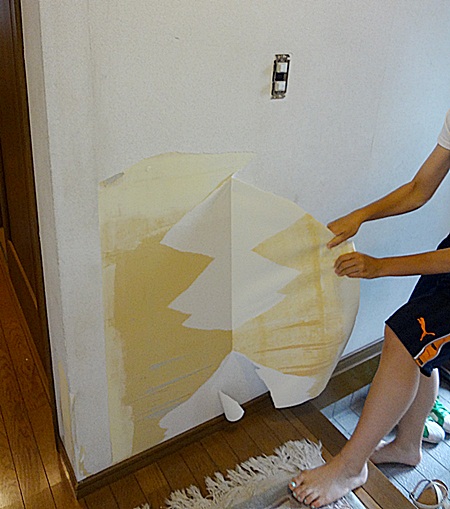 I knew once it was peeled I was gonna have to complete it.


So,,,


Covered up where it shouldn't be painted.




I found masking tape with plastic sheet at DIY shop


so that when the skirting board is masked,


the floor is covered, too!


The rest of the floor is taken care of with newspapers.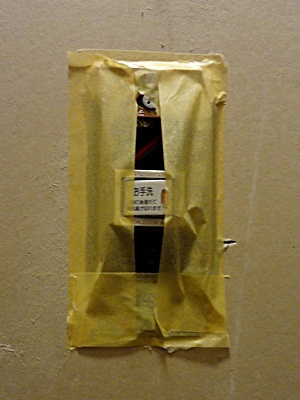 I used normal masking tape except the floor.



And,,,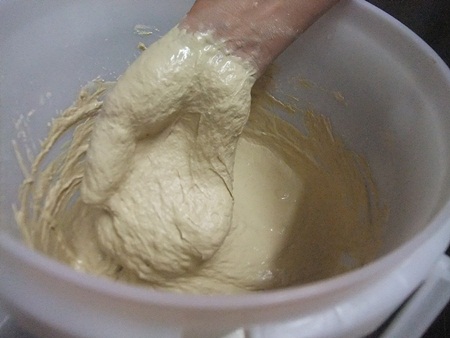 Mix kieselguhr up!



Plaster requires rubber gloves because it's alkalic
but kieselguhr can be handled with bare hands.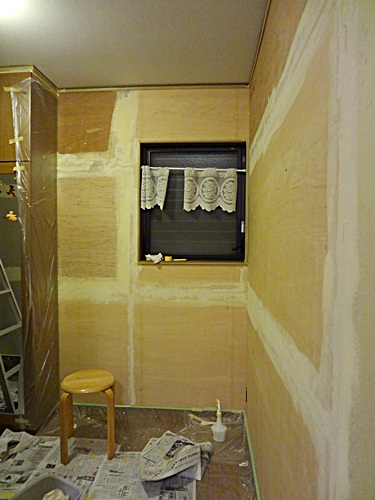 Most of the wall is plaster board but partly wood



that I can hung frames.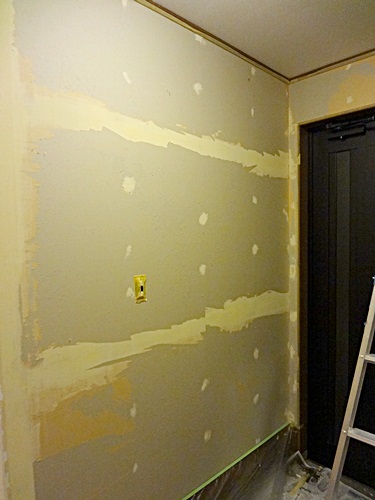 I applied putty to cover the dent of screws
and the slits between boards.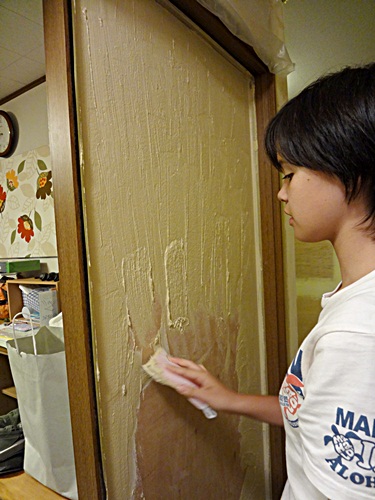 Put kieselguhr on the wall with sponge.


It's Fujiwara Chemical made.


It's 8800yen for a big box that covers about 10㎡.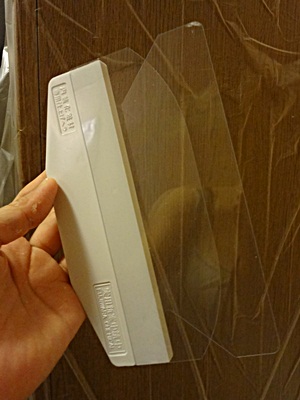 Smooth the spoged surface with a trowel called Smoody.



This trowel has two plastic blades that the pressure is exarted
evenly to flatten the surface.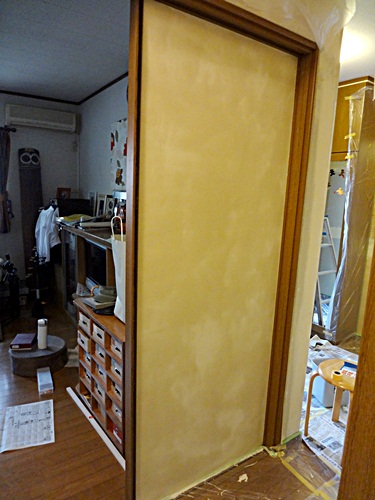 One door's done.



Wow, it's rather easy!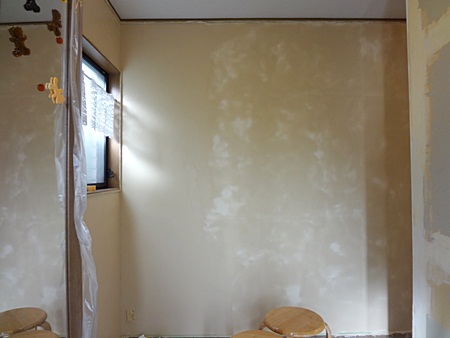 One side of the corridor is done. Well done!



Took tha whole box for one side.(@@)



And I found labor of painting makes me hungry.