I happen to have many English paperbacks and

some of them have been left unread on a shelf for years.


I decided to take 'em out of the shelf this year

not to read again but to make this,,,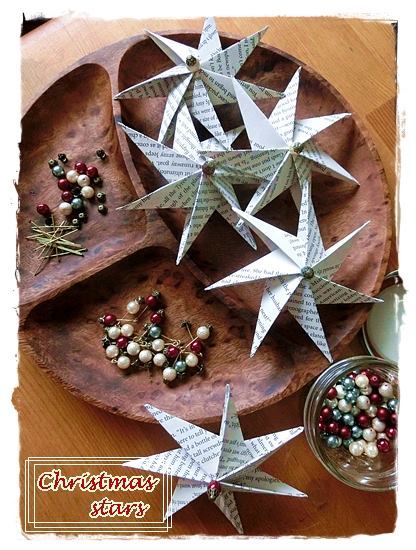 And this,,,


Then, I hung 'em all over the house and under the reaths.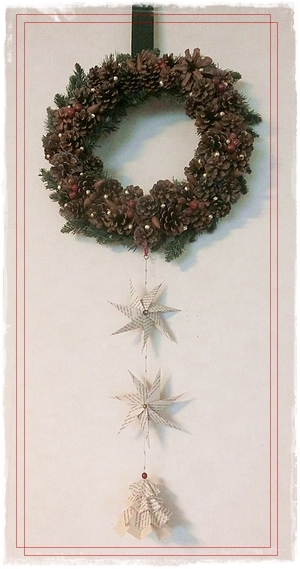 Some are on the curtain rail.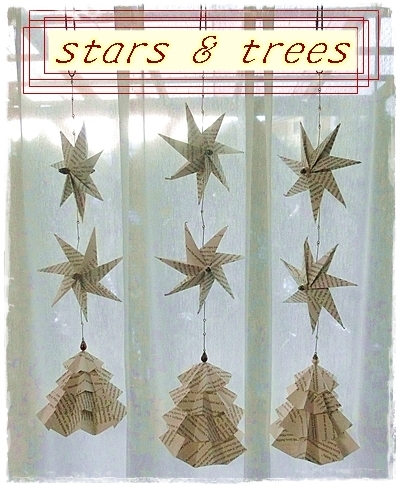 They sway with slight wind looking frail.




But actually rather strong.


Love them.







I made a pendant top with Swarovski glass beads and pearl beads.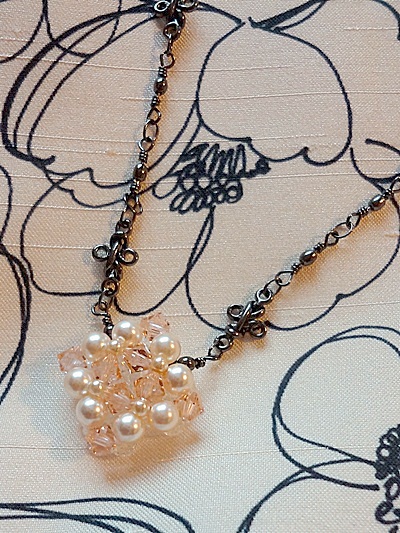 I gave it to my ex-student who entered university last April.




Here's another.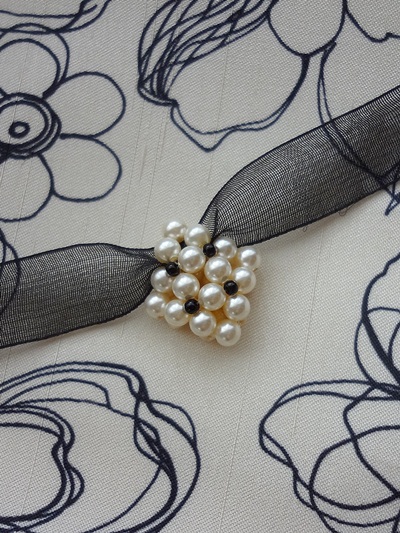 This is for my daughter to wear in a koto concert.


The ribbon makes it a choker and it looks much more classy.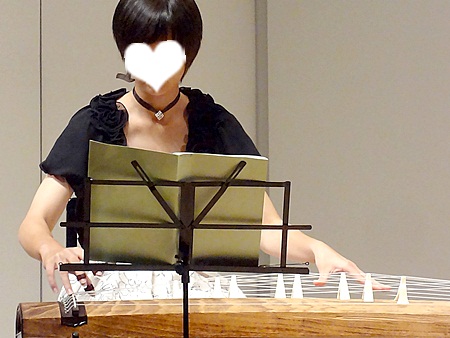 She has grown to be a beautiful lady.


I am ever so lucky to have a baby girl.





Been to the bead shop several times

and making brooches and ornaments,

I decided to make something more advanced.

3 dimension objects' recipes look so complicated.

It seems I could never cope with those.

If you want it it will come, they say. (If you build it???)

One of my acquaintances happened to be really good at bead crafts.

She helped me to walk through this.
↓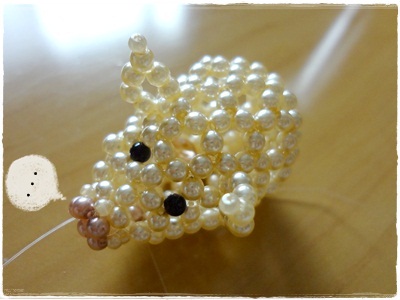 Cute, isn't it? Thank you Ms. A!



To hung it you can connect two big pearl beads through a hall at the back.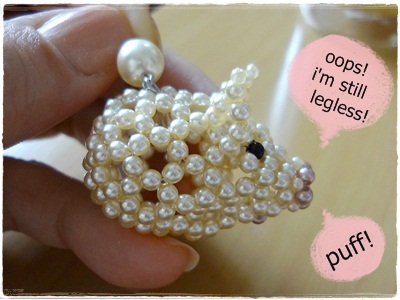 This is the front face.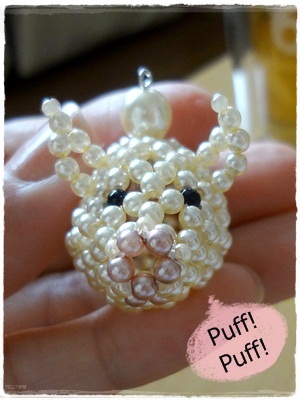 Really cute♪ 



It's all done! Well done!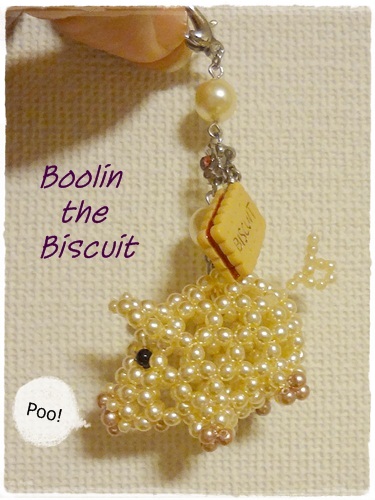 Don't you go oink?



I made it once. I made it 3 times with different materials and sizes.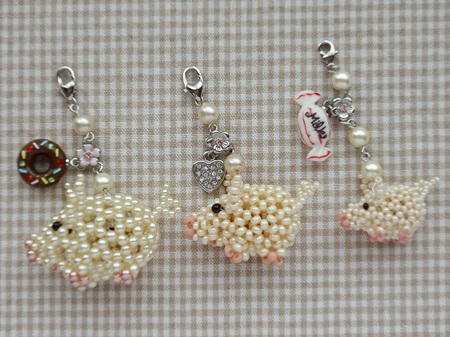 Oh, sugar! They are incredibly pretty!

My Princess



I've been avoiding beads in the past.

Do you wanna know why?

There was a reason.

It's because once I had touched them I could have never stopped!

Here is a proof.


The first one I made.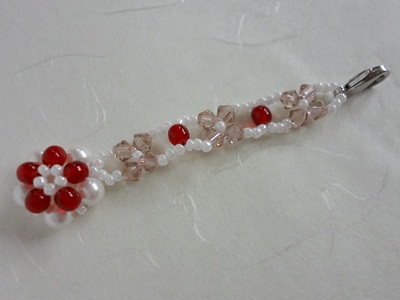 My daughter's PTA bead lesson takes place during the school fes.

Since I have become a member of it I helped visiters to make a charm.

We had 2 lessons beforehand so that we would be able to teach visiters.

After each lesson, we had homework to make 2 charms.

PTA sold the charms we made at the fes, too.



The back of it.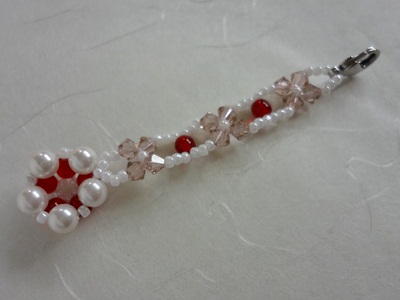 I added the back because it looked hollow.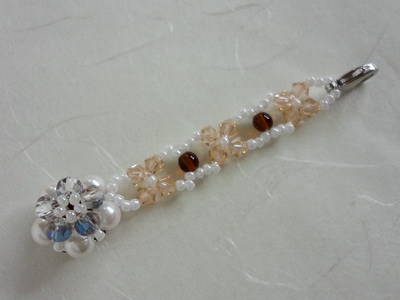 Here is the one made last year by senior students' mothers.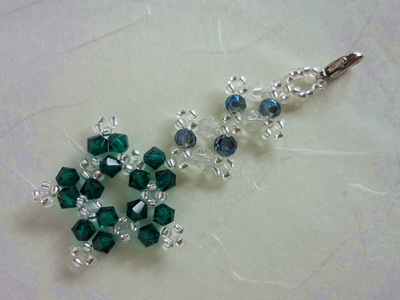 And this time, I combined this year's and last year's.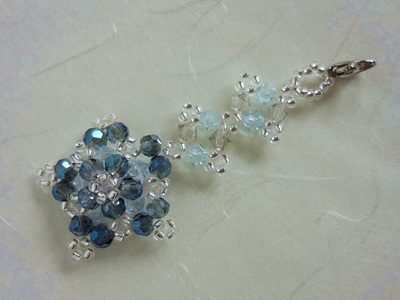 So it has a soild middle.


After making two or three of them, I decided to visit the nearest bead shop.

It's called "Parts club".

I spent so much time since then.


To be continued...