I like baskets a lot.

There is a shop "Kagoya" that sells mainly grapevine
and walnut bark baskets in Koenji, Tokyo.

This is the second basket from that shop.

This came empty.

To make it special and easy to use,
I added several things in it.

First of all...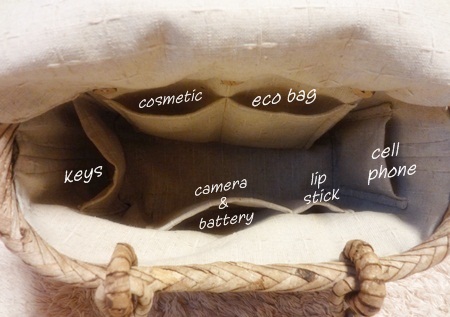 The inner.

A person carries regular things all the time. The basics.

If all of the items have their own pocket?

Now, I can fined everything without looking into it. ;)

How nice♪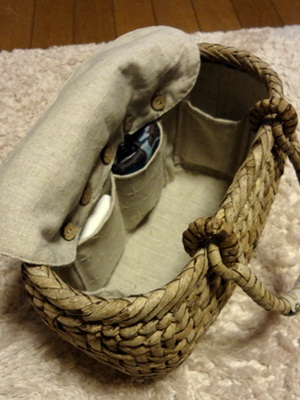 It also has a flap attached with buttons to the hem of the inner
so that purse and all of other items can be covered.

It makes the basket much safer, too.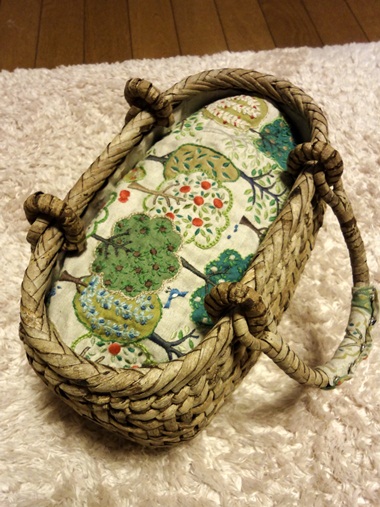 The outside of the flap looks like this. All hand-embroidered.

It took a month to do so.

The base cloth already had patterns,
but embroidery made it really posh!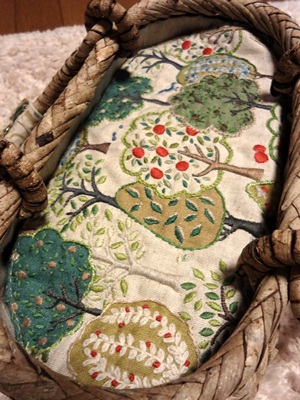 It can go with usual western style clothes as well as pop kimono.

When I wore a gray wool coat with a hood and check tsumugi kimono
I was actually stopped by a complete stranger and asked,
"Where on earth did you get this coat and kimono? And THIS basket?!"

There are many who want to wear kimono casually, but it is
rather difficult to coordinate really casual without being kitsch or cheapish.

I'm not really young. I have a high school student daughter.

Still, I want to wear something different from others in a good way.

To do so, maybe making this kind of rare things helpes, I guess.

More