this is just memorandums of what I make and my cats.

i make things that ordinary people make.

i also make things people usually do not even think of making.

this is the first thing i want to introduce.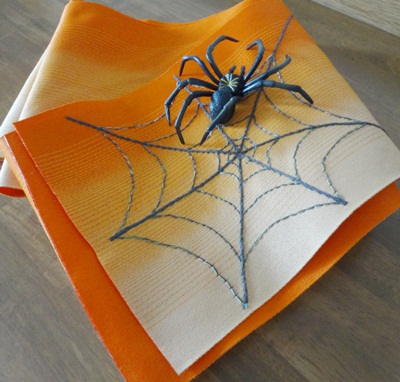 this is the sash for kimono i embroidered for last year's halloween.

it took about 3 days.

from the centre, i just made a few lines
-actually 7- outwards with my nails.

along the marks i embroidered the thick lines

and after that, a thin spiral line.

it was just fun because the sash is as cheap as 1800yen

and i could always redo the embroidery.

no stress, but just simply fun!

the spider is the one i used to pin on a wall to decorate.

fastening a sfety pin at the behind of it with a thread,

it made a good brooch.

i got praised for them. :)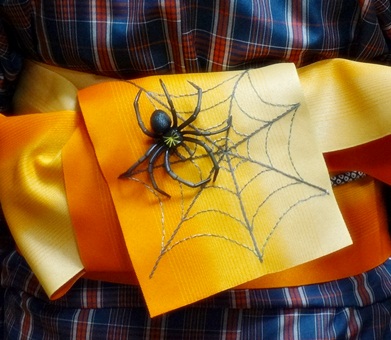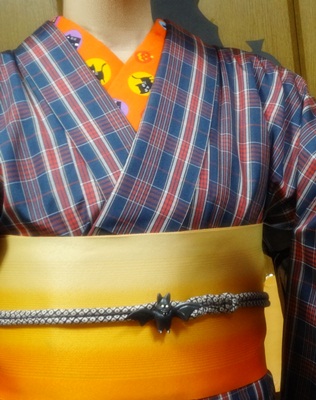 the orange collar has pics of cats,
jack-o-lunterns and haunted houses.

the cloth was only 380yen per 1m. ha!

actually, i also made this kimono belt.

fixing a piece of cloth around a thin rope took 2 days.

this bat brooch was a finger puppet.

i made 2 holes at the back to put the belt through.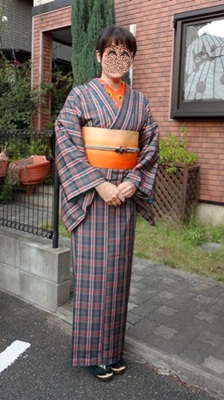 How's this?!