Been to the bead shop several times

and making brooches and ornaments,

I decided to make something more advanced.

3 dimension objects' recipes look so complicated.

It seems I could never cope with those.

If you want it it will come, they say. (If you build it???)

One of my acquaintances happened to be really good at bead crafts.

She helped me to walk through this.
↓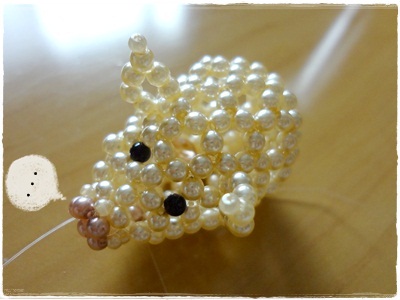 Cute, isn't it? Thank you Ms. A!



To hung it you can connect two big pearl beads through a hall at the back.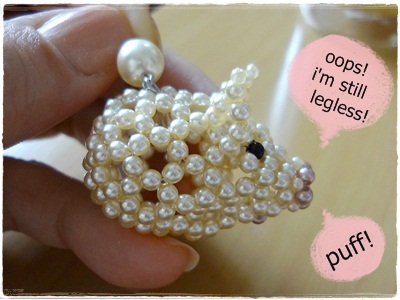 This is the front face.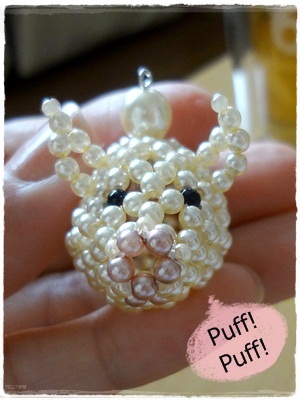 Really cute♪ 



It's all done! Well done!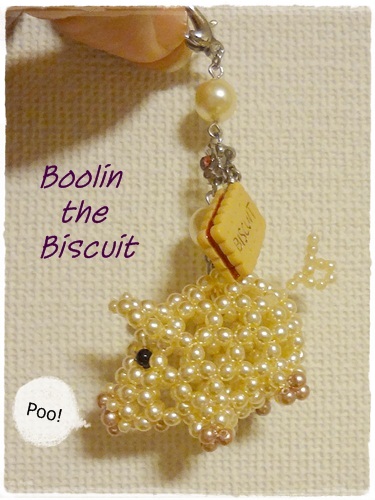 Don't you go oink?



I made it once. I made it 3 times with different materials and sizes.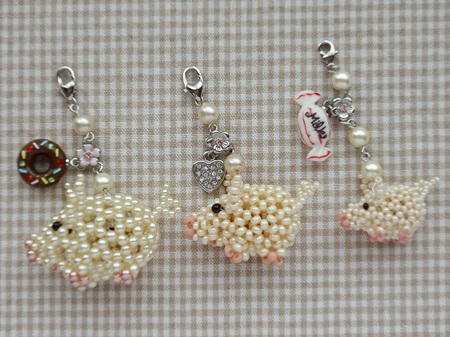 Oh, sugar! They are incredibly pretty!

My Princess