Rakugan is one of Japanese sweets
that insists of sugar and very fine rice pouder.

Finely grinded once steamed sticky rice is called "mijinko".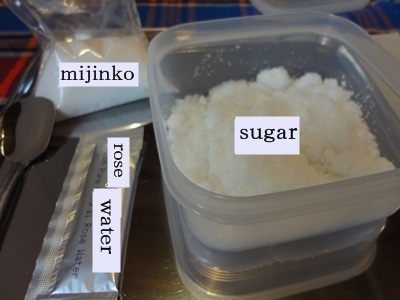 We prepared some water with food colour to make it slightly red and blue.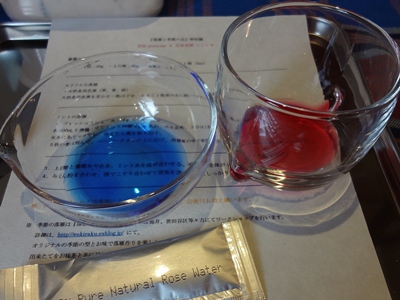 Add some coloured water into the sugar and mix it with finger tips.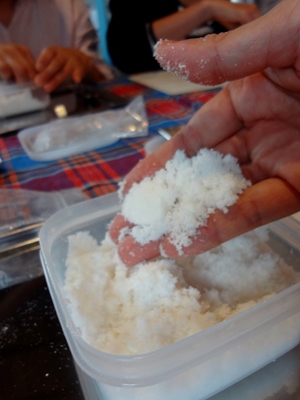 Add mijinko to it.


These are molds. Some are made of plastic, some are porcelain.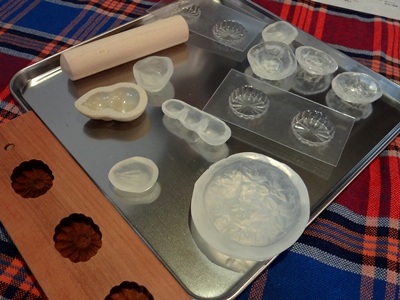 The wooden mold is really expencive as 10000yen.


Stuff the mixture itnto the mold and cram in.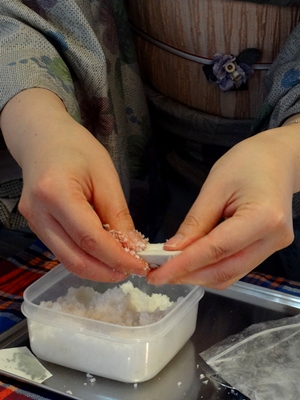 Then, smack the mold from bihind to take it out.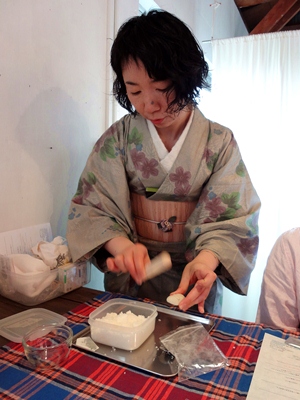 Look at it done!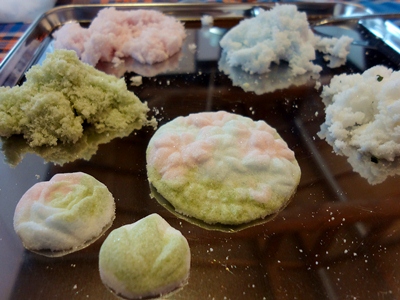 Hydrangeas, roses, and lotus buds.

Chrysanthemum and gourd.
I took them back home and had very strong green tea.

Time went by so slowly.

More


I like baskets a lot.

There is a shop "Kagoya" that sells mainly grapevine
and walnut bark baskets in Koenji, Tokyo.

This is the second basket from that shop.

This came empty.

To make it special and easy to use,
I added several things in it.

First of all...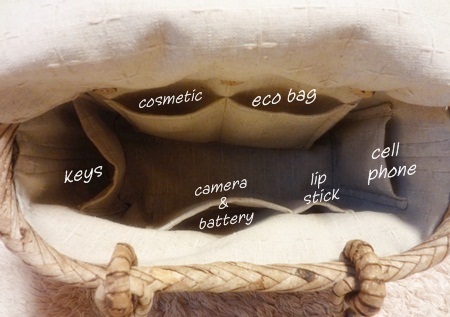 The inner.

A person carries regular things all the time. The basics.

If all of the items have their own pocket?

Now, I can fined everything without looking into it. ;)

How nice♪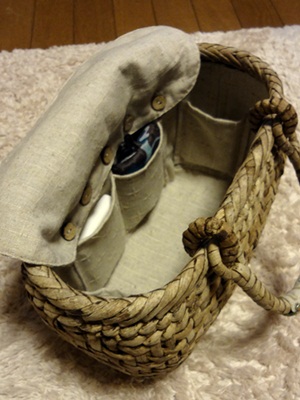 It also has a flap attached with buttons to the hem of the inner
so that purse and all of other items can be covered.

It makes the basket much safer, too.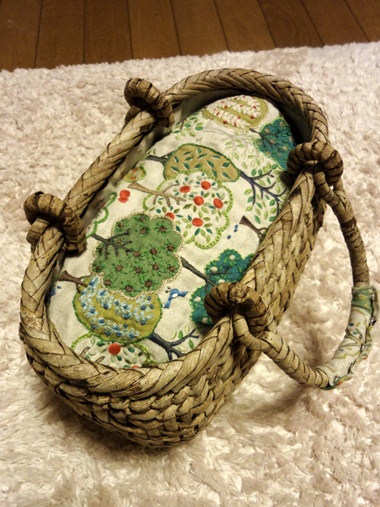 The outside of the flap looks like this. All hand-embroidered.

It took a month to do so.

The base cloth already had patterns,
but embroidery made it really posh!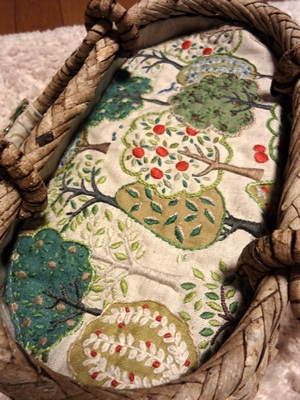 It can go with usual western style clothes as well as pop kimono.

When I wore a gray wool coat with a hood and check tsumugi kimono
I was actually stopped by a complete stranger and asked,
"Where on earth did you get this coat and kimono? And THIS basket?!"

There are many who want to wear kimono casually, but it is
rather difficult to coordinate really casual without being kitsch or cheapish.

I'm not really young. I have a high school student daughter.

Still, I want to wear something different from others in a good way.

To do so, maybe making this kind of rare things helpes, I guess.

More


Been to the bead shop several times

and making brooches and ornaments,

I decided to make something more advanced.

3 dimension objects' recipes look so complicated.

It seems I could never cope with those.

If you want it it will come, they say. (If you build it???)

One of my acquaintances happened to be really good at bead crafts.

She helped me to walk through this.
↓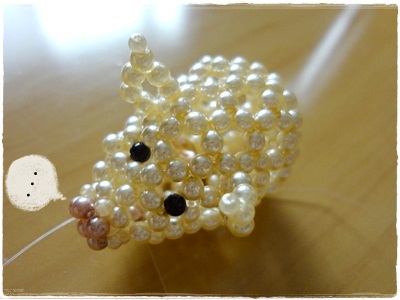 Cute, isn't it? Thank you Ms. A!



To hung it you can connect two big pearl beads through a hall at the back.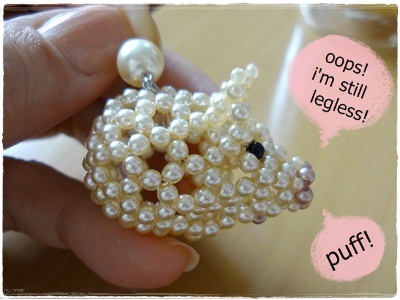 This is the front face.
Really cute♪ 



It's all done! Well done!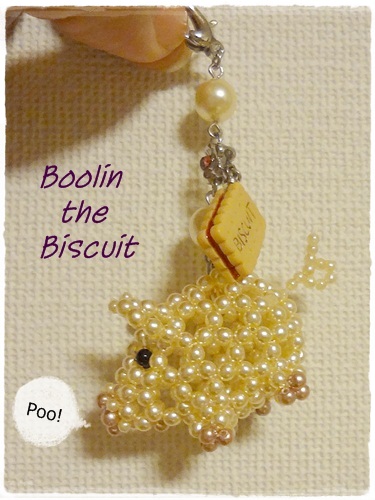 Don't you go oink?



I made it once. I made it 3 times with different materials and sizes.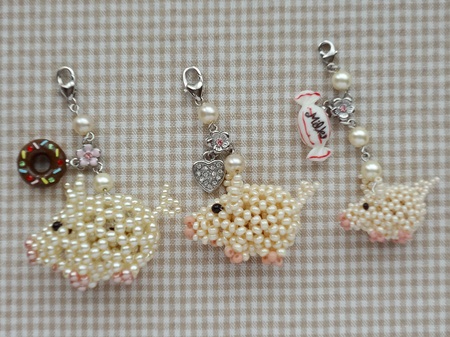 Oh, sugar! They are incredibly pretty!

My Princess


Once I memorized how to make little charms

I want to make some variations.


Using bigger and better beads such as SWAROVSKI,,,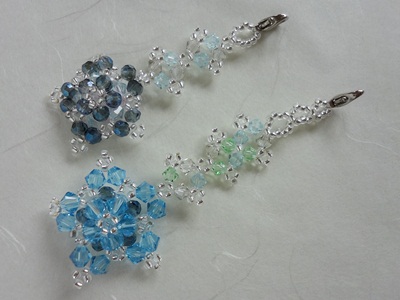 They sell beads made in China.

Those besds sometimes as good as SWAROVSKI. And cheap.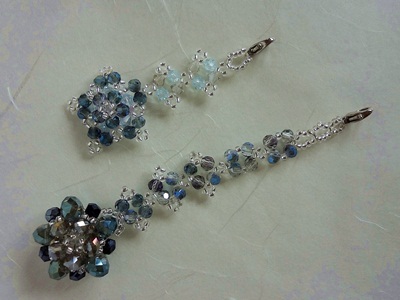 Maybe people who are fond of SWAROVSKI would protest

but look at these brilliance. Not so bad, is it?





Various beads make various charms.


The impression completely changes depending on the material.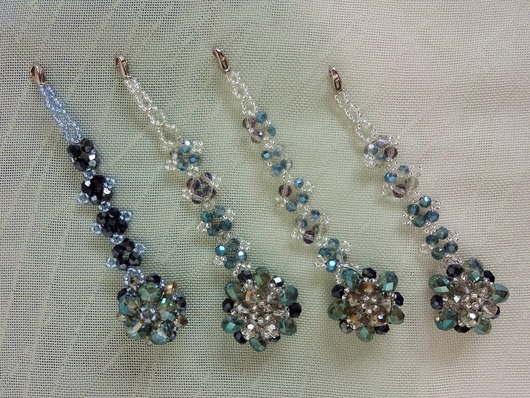 Charms can be used on cell phones and bags.


But I use it on kimono sash.


Like this.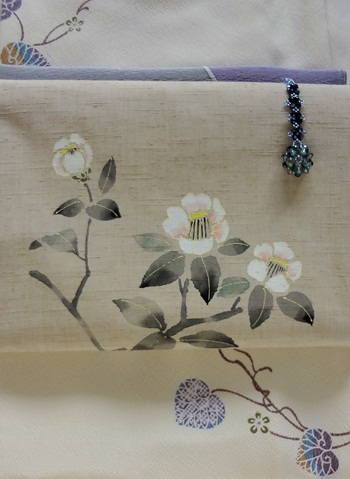 I love this hollyhock kimono. I saw it in the kimono shop in Tsukuba

that my teacher friend took me to saying "everything is really reasonable!"

The shop's merchandise is not always posh or attractive but when you

look thoroughly, you might make a lucky find and a good bargain.

This hollyhock attracted my eyes in a second.

When I got it tailored, the friend brought it to Tokyo for me, because

Tsukuba is such a long way away from my place.

She, as I say very careless, kept it in a paper shopping bag while

she had the kimono and when I got it it had as many wrinkles as it can get.

That made it cheap productand I was really disappointed.

I felt I bought rubbish.

I hung it as soon as I brought it back home to see it could lose wrinkles.

Despite my will they did not disappear, so I had to do ironing.

Wrinkles were gone but I was not sure if it is made with good material.

Feeling rather sad, I folded it and stored it away

like I would never want to see it again.

I thought this perchase was a big mistake.

Then spring came. I was choosing a kimono to go to Chinzanso in Mejiro.



My kimono friends and I go out in kimono from time to time.

Sometimes we visit a posh places like hotels and Michelin Guide restaurants.

Chinzanso was one of those occasions.

It was difficult time- too early to wear a single layered kimono,

but it was too hot and close to early summer to wear a winterly kimono.

Then I found this hollyhock.

When I tried it in front of a mirror, it suited me!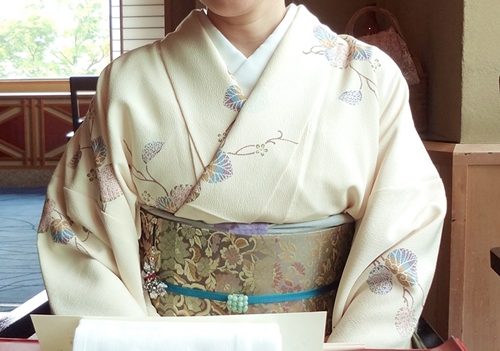 how's this? ;)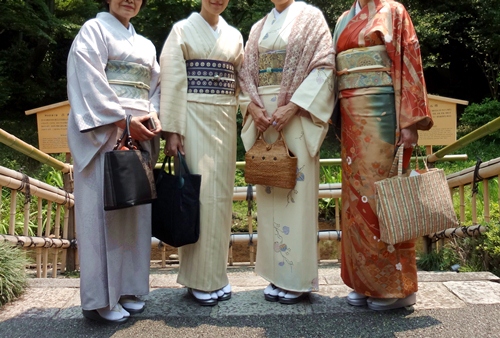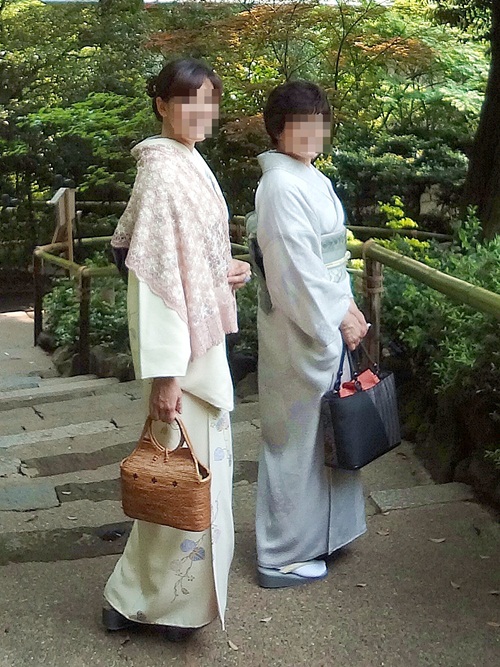 Don't I look rather slim? (I'm the left one.)

The lace stole is my mum's, so naturally mine. ;)

I love the stole, too.



The fod was good, the kimono was good.

Nothing to complain!









I've been avoiding beads in the past.

Do you wanna know why?

There was a reason.

It's because once I had touched them I could have never stopped!

Here is a proof.


The first one I made.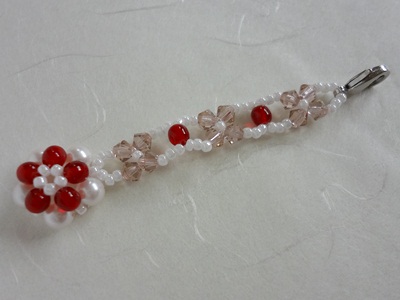 My daughter's PTA bead lesson takes place during the school fes.

Since I have become a member of it I helped visiters to make a charm.

We had 2 lessons beforehand so that we would be able to teach visiters.

After each lesson, we had homework to make 2 charms.

PTA sold the charms we made at the fes, too.



The back of it.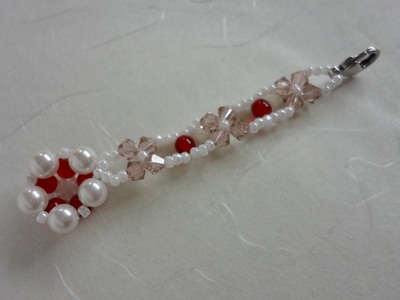 I added the back because it looked hollow.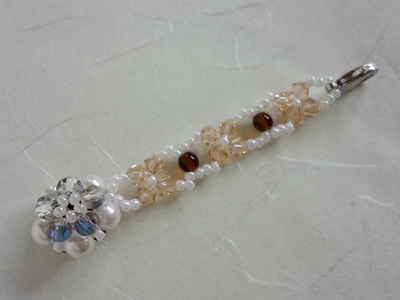 Here is the one made last year by senior students' mothers.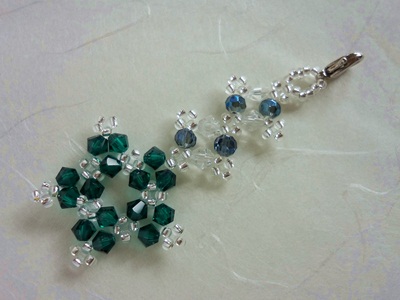 And this time, I combined this year's and last year's.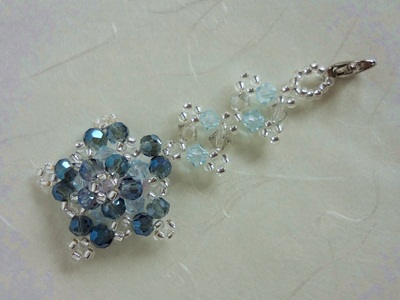 So it has a soild middle.


After making two or three of them, I decided to visit the nearest bead shop.

It's called "Parts club".

I spent so much time since then.


To be continued...





I have a white cell phone.
I've got it for more than 4years.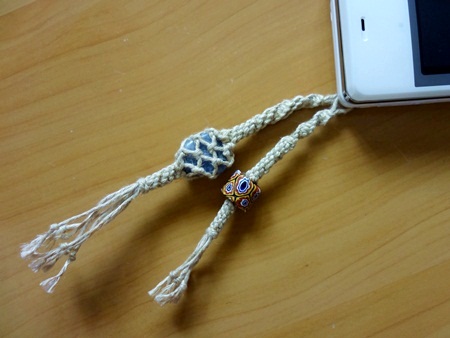 These charms are made with hemp yarn.

I bought the colourful bead at an Indian shop in a shopping mall.

As I remember it was only 300yen or so.

Last week, I went to Antique Mall in Ginza.

There were similar beads there and

to my surprise, all of them are more than 2000yen!

I mean each one of them is 2000! Not all included.


The other stone was one of "stones in a cup for 500yen".

There were more than 30 pebbles like this,

so it was a little more than 15yen. Ha!

Hemp yarns are made from linen. They don't last forever.

The charms wear off in about a year or a year and a half.

That means I have to make another again.

These are the third set and the parts connected to
the cell phone body are getting thinner...

Can you guess how hard it is to make the net with 8 lines?

Half way through the netting, I get really frustrated and want to scream!!!

NOT! ;b

I am so fond of making complicated little things.